Born in Tbilisi, Georgia 1998, I found myself hooked on design while entering the labor market at the age of 15. I started as a front-end developer and figured out my passion soon enough. You could say I became the person I wanted to be when I grew up. In no time, I was working as a graphic designer for small businesses, before moving to Leavingstone, where in addition to UI/UX Design, I spent most of the time explaining what I did for a living to my family. Right about the time, when my family understood (most part) my job description, I started winning awards and making them proud at Redberry. Having spent almost 2 years at digital agencies, I decided to tackle bigger issues, i.e. making post-Soviet folks trust technology. For that reason, I joined TBC Bank's innovation team, where we created a fully digital bank Space. Having peaked too soon, I decided to relocate to Barcelona and pursue a master's at Harbour Space University I genuinely enjoyed my time there: pulling all-nighters, while the whole city was out partying. For the greater good, I even found time to work for OneRagtime. a platform helping start-ups connect with VCs and survive in this uncertain economy. Right after graduation, I found myself packing again and moving to Amsterdam, where I joined Stack. At Stack, we are building a revolutionary browser and of course, making the world a better place
What I love to do
UI design
I love creating elegant and simple designs using a style guide and a component library.
UX design
I enjoy creating simple designs that are based on user needs and incorporate emotions for amazing experience.
Product design
My passion is also assisting businesses in developing better products and features.
Interaction design
Micro interactions are crucial to me in order to incorporate more emotions into design.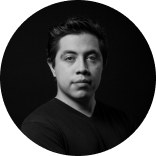 "
David you are more than skilled, it is humbling to see someone so young work so hard and be so creative."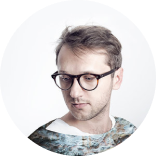 "
I like a lot that David is not afraid to experiment and try completely different things. He's not stuck in one direction and explores what else is out there. Great attitude towards visual design. Good at getting feedback and addressing it."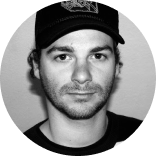 "
David showed a strong conceptional path throughout the project. Creative and organized at the same. Showing great progress from week to week. Ending with a strong presentation and an incredible prototype that makes it all look simple and elegant.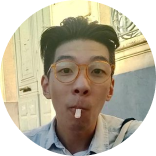 "
Great to see David push beyond the minimum requirements of each project. Organized and great work ethic.
"
You are a true self starter. Your determination is admirable. You really pushed to get to the bottom of things and you do not let go before you achieve your goal. You are strong.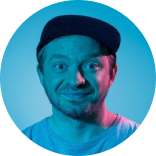 "
David is a highly responsible person, he is extremely organised, reliable and always acts as a reference point in his knowledge domain. He has excellent communication skills and is open to receiving and responding to feedback.